Leadership
The relentless pursuit of IT value for your enterprise.
Meet the team who helps global enterprise IT identify, plan, and deliver next generation IT operations.
WhitlockIS
Leadership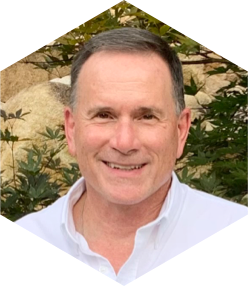 Don Bafford
Co-Founder and Chief Financial Officer
Don supports strategic and organizational initiatives at Whitlock and is responsible for finance, accounting, tax, legal, and employee care. He has significant IT experience, including sales and professional services delivery management. He was also a founding partner and vice president for HP reseller Coleman-Martin. He holds degrees in economics and management science from Duke University.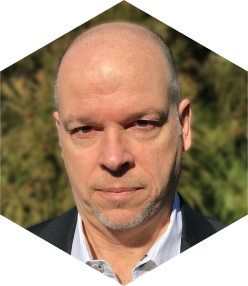 Jeff Jamieson
Co-Founder and President
Jeff is a seasoned senior executive with experience creating and managing profitable, industry-recognized, high tech professional services companies. During the first years of Whitlock, Jeff was responsible for sales and marketing, spearheaded corporate partnerships, and worked with several strategic accounts across the U.S.  As president, Jeff remains involved in key customer accounts and partnerships while adding total responsibility for Whitlock's strategic direction. Prior to Whitlock, Jeff was vice president of sales for software integrators esävio and Coleman-Martin, where he successfully led the company through exponential growth to become the largest and most successful enterprise HP reseller in the mid-Atlantic. Jeff holds a degree in electrical engineering from Capitol Institute of Technology and a graduate degree in business from Johns Hopkins University.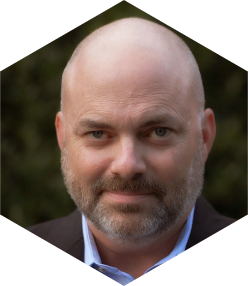 Paul Almany
Co-Founder and VP Technology
Paul has built a career in applying technology to both enterprise and service provider environments. He served in development, support, operations, engineering and management roles for organizations including Siemens Nixdorf, Hunton & Williams, Network Solutions/SAIC, Bank of America and telecom company FORE Systems. At Whitlock, he leads our tech consulting practice and works with the team to define strategic and tactical initiatives for the company. Prior to co-founding Whitlock, Paul was responsible for design and support of mission-critical carrier and large enterprise multi-service network infrastructures in the southern U.S for FORE. Paul holds his bachelor's and master's degrees in information systems from Virginia Commonwealth University.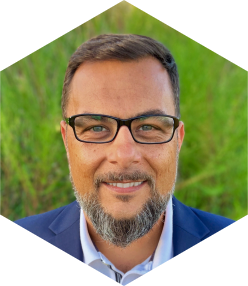 Bryan Thomas
Co-Founder, VP Infrastructure and Support Services
Bryan Thomas has over 20 years' experience in the IT industry, including sales, sales management and professional services delivery management. As VP of Managed Services, Bryan is responsible for day-to-day operations related to premier support and managed service delivery. Bryan was instrumental in creating our FirstCall practice, which delivers superior personalized 24×7 technical support for IT Operations Management software users around the globe. The service has been extremely successful and has significantly increased the value Whitlock provides to their clients. Bryan also rolled out TotalCare, our remotely delivered Management as a Service for cost-effective administration and maintenance of complex best of breed IT Operations Management environments. Bryan has a true entrepreneurial spirit, enthusiasm that is infectious, and a passion for building loyal customers.
Prior to joining Whitlock, Bryan worked in sales and sales management roles for Whitlock eBusiness Solutions, Esavio Corporation, and Coleman-Martin.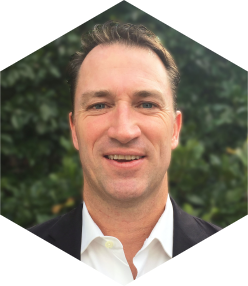 Mac Bullock
VP Business Development
Mac is charged with building existing and future relationships, marketing, and cultivating corporate partnerships. Additionally, Mac is responsible for building and leading Whitlock's sales team, creating and executing sales strategies in order to exceed revenue, profitability and customer success goals. Prior to joining Whitlock, Mac was responsible for all sales and marketing at a Hewlett Packard and ServiceNow partner, and is a long-standing member of the HPE/Micro Focus Partner Advisory Board. As a U.S. Naval Academy graduate and Navy pilot, Mac's unique background provides extensive leadership and operational expertise to the management team. Most importantly, Mac is a devoted husband and father. He coaches youth sports, drives community outreach in his local church, and spends as much time with his family as possible. In addition to his bachelor's degree from the U.S. Naval Academy, Mac earned an M.B.A. from Virginia Commonwealth University.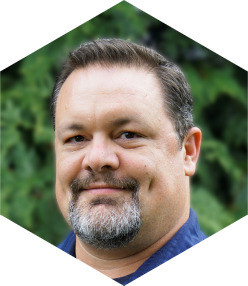 Alex Ulbrich
Chief Technology Officer
Alex is responsible for research and development, emerging technology, product development, and hands on technology leadership. He has deep experience in IT ops, including support, engineering, architecture, and management roles. Throughout his career, he has developed and delivered innovative solutions to many industries including, all levels of government, telecommunications, energy, healthcare, finance, retail, non-profit, and technology.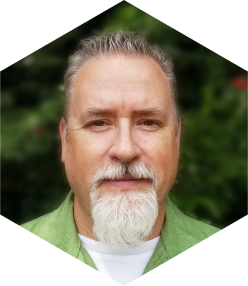 Cory Watson
Director, Managed Services
A veteran IT operations and support manager, Cory started on the ground floor as a systems administrator, working his way up as an application development programmer, and an enterprise systems management team lead. He has deep expertise as a consultant and solutions architect and has directed delivery of support across a variety of roles. Today, Cory directs his support team to help WhitlockIS customers to get the most value out of their enterprise software solutions. Cory holds a bachelor's degree from City University in Seattle and his M.B.A. in business information systems from Colorado Technical University. He has also taught IT courses there and holds additional certificates in IT and business management.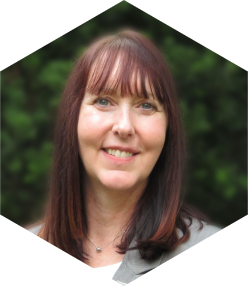 Kate Seamans
VP of Enterprise Service Management
Kate has spent over 20 years in IT Service Management, and is responsible for the IT Service Management Practice at Whitlock IS. Her experience took her from running a help desk as a Customer, to working directly for the Vendor, to her current Consulting role. Kate manages a team that has deep expertise in all aspects of Service and Asset Management, including integrations to Micro Focus and third-party tools. Kate holds a degree in business management from the University of Tennessee Knoxville, and is pursuing ITIL4 Master certification.
Contact Us
Take the next step to IT improvement and value. Reach out now.
WhitlockIS
4601 Creekstone Dr. Suite 106 Durham, NC 27703