WHITLOCK PRESENTED WITH 2017 MICRO FOCUS GLOBAL PARTNER OF THE YEAR AWARD!
Micro Focus recently held their 2018 Global Sales Kickoff Meeting in Las Vegas, Nevada. On the second day of the event Whitlock, in front of a crowd of approximately 4,000 attendees, was presented with the GLOBAL PARTNER OF THE YEAR AWARD.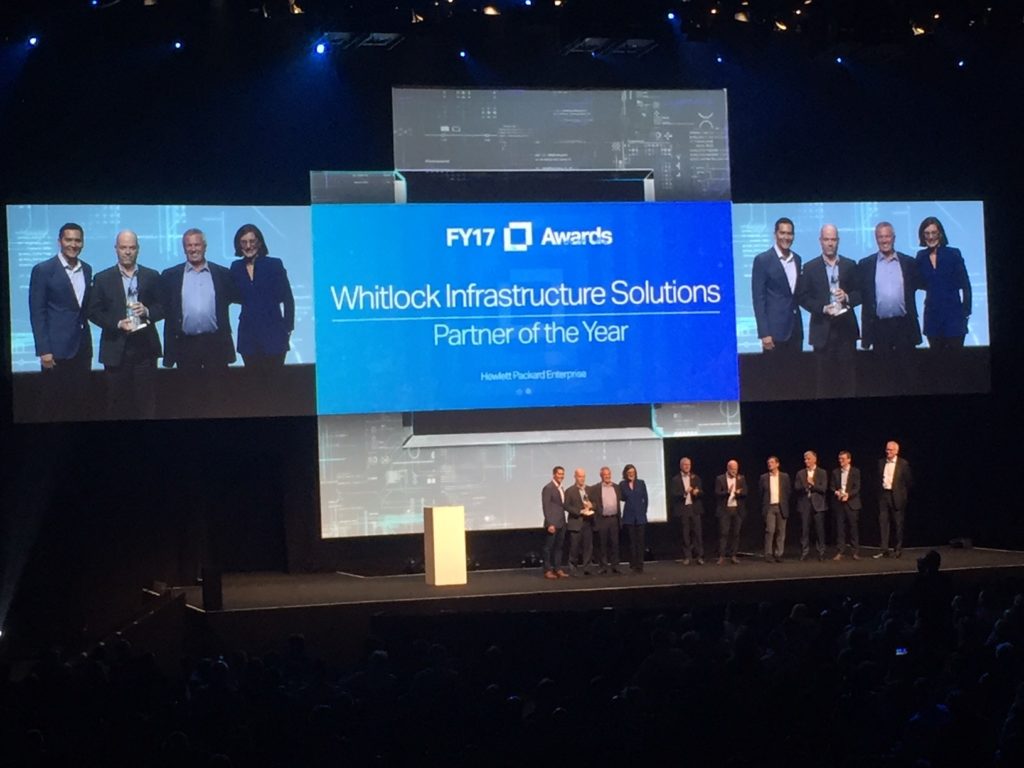 Pictured here is Jeff Jamieson, V.P. of Sales and Marketing for Whitlock, receiving the award. Also pictured is Chris Hsu, President of Micro Focus, Sue Barsamian, Chief Sales & Marketing Officer of Micro Focus, and Nigel Brown, President, Global Channel Sales of Micro Focus.
Each year, this award is given to the Software Partner that consistently demonstrates success (and growth) in meeting customers' needs with Micro Focus software. Importantly, it also recognizes excellence in technical skills, and project and customer success.
We are grateful for the recognition, and thankful for our long-standing partnership with Micro Focus (formerly HPE Software), and look forward to working even harder to earn this award again for 2018.